Location: Salvation Army Kroc Center Hawaiʻi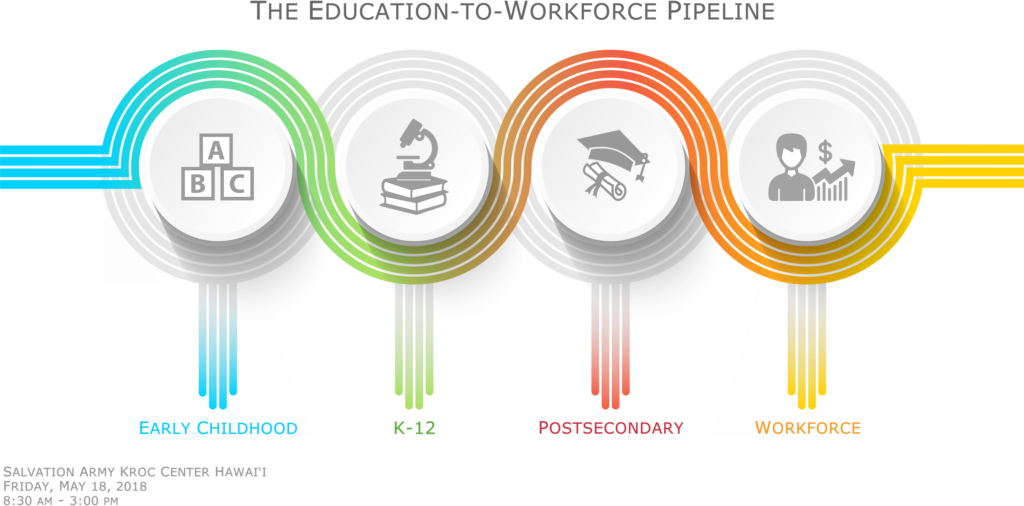 Plenary Sessions
The Hawai'i State Department of Education's Statewide Longitudinal Data System's Data Use Journey
Faced with the need to create a competetive workforce and improve the quality of Hawai'iʻs education system, the Hawai'i State Department of Education (HIDOE) has created a new Strategic Plan that provides the foundation of expectations and supports for public education in closing the achievement gap and ensuring equity and excellence for all students.
HIDOE received its first US Department of Education Statewide Longitudinal Data System (SLDS) grant in May 2009. HIDOEʻs current K12 longitudinal data system (LDS) was developed and deployed under this grant and designed to help K12 educators to use data to improve student outcomes. Two additional grants in 2012 and 2015 provided the opportunity to develop a culture of rigorous data use by providing extensive training and professional development program focused on increasing data quality by data entry staff and the use of data by practicing educators, policymakers at all levels, teacher and administrator candidates, and other stakeholders.
Work related to HIDOE's data use priorities will help achieve the goals in HIDOE's Strategic Plan. Recently updated for 2017-2020, the Strategic Plan centers on closing achievement gaps and provides objectives and expectations for three main goals—student success, staff success, and successful systems of support—and establishes statewide success indicators and targets.
The LDS staff members have developed and executed a strategic and a responsive approach to data use training for complex areas and schools by enhancing existing instructional and programmatic processes.
Presenters:
Jan Fukada – Data Governance & Analysis Branch Director, Hawai'i State Department of Education
Diane Yoshimura – Institutional Analyst, Hawaiʻi Department of Education
Shane Hedani – Institutional Analyst, Hawaiʻi Department of Education
Presentations:
Partnering to Improve Hawai'i's Education-to-Workforce Pipeline
Over the past nine years Hawai'i P-20 Partnerships for Education has worked to bring together state agency partners that collectively represent Hawai'i's education-to-workforce pipeline. Through the Hawai'i Data eXchange Partnership, a partnership of the Hawai'i State Department of Education, University of Hawai'i, Department of Labor and Industrial Relations, Hawai'i State Department of Health, and the Department of Human Services, these agencies agreed to share data to create a Statewide Longitudinal Data System (SLDS). The new information made available by linking data across agencies is critical to strengthening the educational transitions from Pre-K to postsecondary education, and the workforce.
Hawai'i's journey to partner across education and workforce organizations has been fruitful. Over the last five years data from the SLDS has provided information that has informed the development of new policies, programs, and courses. As the state has begun to understand the importance of aligning education to workforce, data play a key role in informing conversations about college readiness and career readiness. Of particular interest is how the state's most vulnerable populations are faring, and identifying ways to close achievement and opportunity gaps for these individuals. Partnerships that are guided by shared data can help to strengthen Hawai'i's education-to-workforce pipeline.
Presenter:
Stephen Schatz, Executive Director, Hawai'i P-20 Partnerships for Education
Presentation: Partnering to Improve Hawai'i's Education-to-Workforce Pipeline (PDF, 921 KB)
---
Concurrent Sessions
Concurrent Session I
---
Concurrent Session II
---
Concurrent Session III