October 27, 2021
– November 17, 2021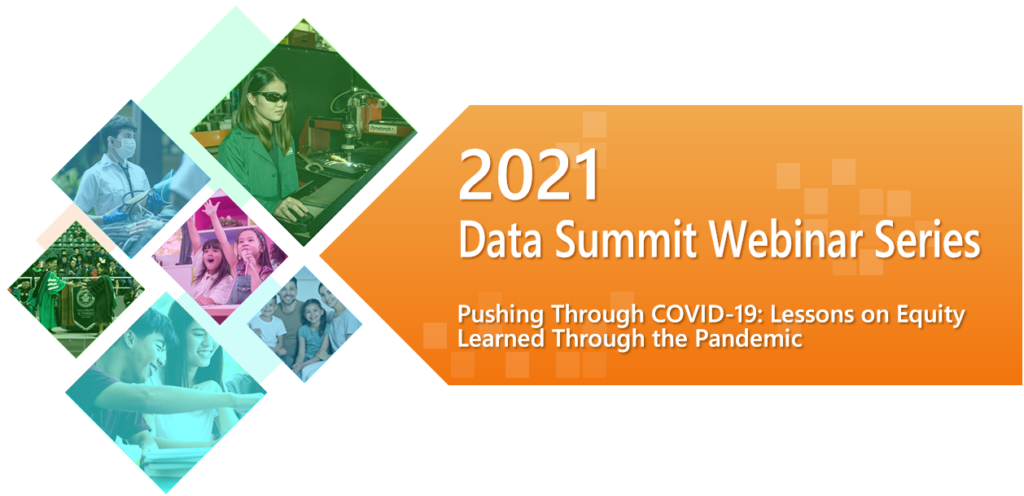 Schedule
| Date | Time | Session Topics |
| --- | --- | --- |
| October 27, 2021 | 9:00am – 11:30am | Workforce |
| November 3, 2021 | 9:00am – 11:30am | K-12 |
| November 10, 2021 | 9:00am – 11:30am | Postsecondary |
| November 17, 2021 | 9:00am – 11:30am | Early Childhood |
Presentations
October 27, 2021 – Workforce Presentations
Empowering Residents for the Digital Economy
Like any community, Hawai'i residents stand on a continuum of digital readiness. A Workforce Development Council Statewide survey by independent research agency Omnitrak reveals degrees of digital readiness and literacy among the State's residents. Learn what attitudes, behaviors, and skills will help prepare our workforce for tomorrow's ever-changing challenges, and what characteristics and learnings can help our workforce prepare for jobs in the digital economy.
Speakers & Files:
Challenges for Hawai'i's Post-COVID Workforce
The fluctuations in Hawai'i 's economic conditions with the COVID-19 pandemic has turned the workforce upside down. Economist Paul Brewbaker shares his projections for Hawai'i 's economy and workforce for 2022 and beyond. He will analyze workforce data by industries, supply chain shortages, digital impacts, labor force projections, long-run impact of COVID-19, and what employers should expect.
Speaker & Files:
Paul H. Brewbaker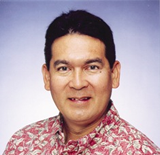 Paul H. Brewbaker is the Principal of TZ Economics, a Hawai'i economics consultancy. His background in research on the Hawai'i economy and financial risk analytics stems from a 25-year affiliation with Bank of Hawai'i , concluding as its Chief Economist. He is a graduate of Stanford University, did graduate work at the University of Wisconsin, and received his Ph.D. in Economics from the University of Hawai'i. He has lectured extensively in international, monetary, and financial economics. He is a member of the American Economic Association, the American Finance Association, and the National Association for Business Economics, from which he holds the Certified Business Economist designation.
November 3, 2021 – K-12 Presentations
English Learners: Improving Student Outcomes
Join us to learn about how Hawai'i became the first state in the nation to automate WIDA ACCESS Can-Do Reports into the Longitudinal Data System. Experience the use of these reports to analyze strengths and needs of English Learners and how they are given opportunities to grow from current levels using best practices.
Speakers & Files:
Andrea Degre, Hawai'i State Department of Education – Student Services Branch, Educational Specialist
Diane Yoshimura, Hawai'i State Department of Education – Data Governance and Analysis Branch, Institutional Analyst
November 10, 2021 – Postsecondary Presentations
Next Steps to Your Future: Helping High School Seniors Plan Post-Graduation Life During the Pandemic
Living through a global pandemic changed the lives of Hawaiʻi's high school seniors. The Class of 2021 was the first class to have spent the entirety of their senior year affected by the pandemic. The disruption of students' daily lives and school activities had a profound impact on the college support services traditionally available to high school students – especially those from underrepresented populations. Hear how Hawaiʻi P-20 and the University of Hawaiʻi Community Colleges partnered for a second year to provide the graduating senior class with strategic support designed to prevent "summer melt." The Next Steps to Your Future program supported students transitioning to post-high plans for careers and connected graduates to postsecondary education, training and or employment. Join us as we share lessons learned during the second year of the Next Steps program and highlight the successes of the Class of 2020 participants.
Speakers:
Tiana Loo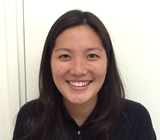 Tiana Loo, Professor, Counselor – Developmental Math, Leeward CC
Tammi Chun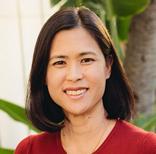 Tammi Chun, Associate Vice President for Academic Affairs for the University of Hawai'i Community Colleges. Tammi leads statewide initiatives with the seven community colleges that enable more of Hawai'i's residents to achieve their educational and career goals. Tammi has held key positions in Hawai'i's government and nonprofit sectors including assistant superintendent for the Office of Strategy, Innovation and Performance at the State of Hawaii Department of Education; vice president for programs at Hawaii Community Foundation; policy analyst for the Office of the Governor; and executive director for Hawaii P-20 Partnerships for Education. Previously, she conducted education and social policy research at the RAND Corporation and the University of Pennsylvania. She earned an educational doctorate from the University of Southern California Rossier School of Education; a master's degree in public policy from Harvard University John F. Kennedy School of Government; and a bachelor's degree from Pomona College. Tammi is the chair of the Center for Tomorrow's Leaders and a member of Aloha United Way's Community Impact Council. She is an Aspen Presidential Fellow and Omidyar Fellow. She previously served on the 'Aina Haina Elementary School Community Council.
Pathways to Success: From High School to Postsecondary to Workforce
Many students in Hawaiʻi, especially those who are the first in their families to go to college and those who are a part of low-income households, do not enroll in college immediately following high school graduation. Even students who are academically well prepared may face real pressure to immediately earn money for themselves and their families rather than invest their time in education. Pathways to Success is a model for transitioning high school seniors, particularly low-income students who might not attend college, into the first-year experience at the University of Hawaiʻi Community Colleges through the integration of career and academic support starting in the senior year of high school. This session will provide details and progress of the Pathways to Success model as well as data on health pathways in the state from high school to postsecondary and into the workforce. Participants will become familiar with CTE data and gain an understanding of who is being represented and not represented in the data with the hopes of applying new knowledge towards planning or improving career pathways in their regions.
Speakers & Files:
Robyn Herbig, Hawai'i P-20 Partnerships for Education, Regional Pathways Manager
Mariann Tabuchi, Hawai'i P-20 Partnerships for Education, CTE Pathways to Success Manager
Sela ʻUnga, Hawaiʻi P-20 Partnerships for Education, CTE Data Analyst
November 17, 2021 – Early Childhood Presentations
The First Eight Years: The Importance of Early Identification and Early Intervention for Children with Disabilities
A priority research topic for the Hawai'i Data eXchange Partnership is how early identification and early intervention for children with disabilities affect education and later life outcomes. The Hawaii State Department of Health Early Intervention Section (EIS) coordinates a system of services to support the development of infants and toddlers that aim to lessen the effects of a disability or delay and minimize the need for special education. This session will begin to explore how connecting EIS data to Hawaii State Department of Education data will allow the state to have informed conversations about opportunities to improve the coordination of programs across sectors and begin to understand how early interventions can change a child's developmental trajectory.
Speakers & Files:
Kim Guieb-Kang, Hawai'i P-20 Partnerships for Education, P-3 Project Manager
Stacy Kong, Hawai'i State Department of Health – Early Intervention Section, Systems Improvement Unit Supervisor
Mapping Multiple Dimensions of ECE Access: Innovative Techniques to Inform Policy and Decision-Making
To increase equitable access to early care and education (ECE) programs, sound baseline and progress-monitoring data are needed. In this interactive session we will introduce a new web tool developed to support policy and planning in Hawai'i. GIS techniques were used to measure and map the number, affordability, and quality of ECE seats within a set distance of a typical family home. Each measure incorporates supply and demand by adjusting for the number of children living nearby. Online maps show how access is distributed in communities across the state. Users can select different catchment areas (e.g., driving distances or public transit times) and zoom levels (island, census tract, housing lot). We will provide an overview of the methodology and data highlights. Participants will have time to explore the maps and discuss applications in virtual breakout rooms. Connecting via computer rather than cell phone is recommended.
Speakers & Files: