May 24, 2019
– May 24, 2021
Location: Salvation Army Kroc Center Hawaiʻi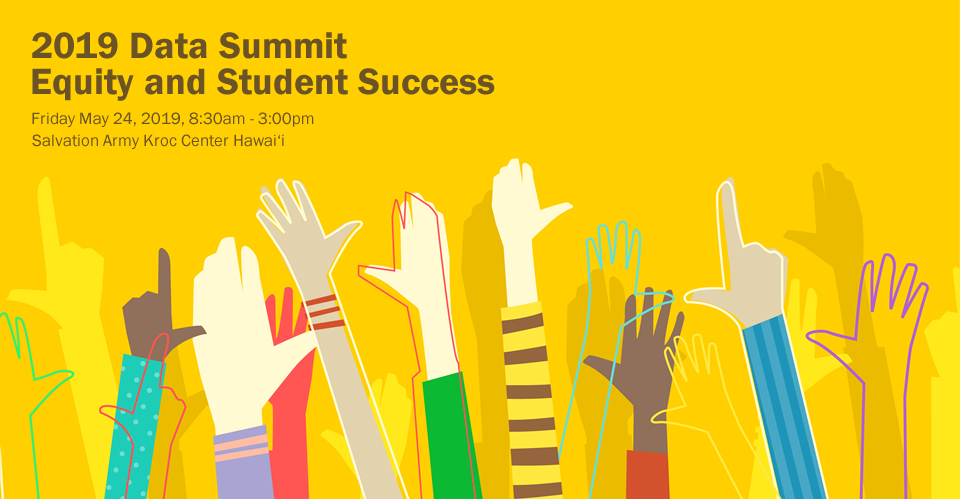 Plenary Sessions
Federal Acts and Their Impacts on Hawai'i's Education and Workforce
Three landmark acts passed in the last few years; the Workforce Innovation and Opportunity Act (WIOA), Every Student Succeeds Act (ESSA), and Perkins V: Strengthening Career and Technical Education for the 21st Century Act; have put a spotlight on the education-to-workforce pipeline and at-risk populations. However, the actual effects of such far-reaching Federal legislation are often unclear until the work to meet new guidelines and mandates begins.
Panelists from the State of Hawai'i Workforce Development Council, Hawai'i State Department of Education, and State Office for Career and Technical Education will share a brief overview of three landmark Federal acts and delve into how they have impacted, and will continue to impact, Hawai'i's education systems and workforce.
Destination Action: A Data Journey
In 2009, the Hawai'i State Department of Education (HIDOE) implemented a Longitudinal Data System (LDS). In the following years, training efforts focused on navigating and using the system to get HIDOE staff comfortable with available data. As educators became more knowledgeable about the data, trainings shifted to focus on data use to support classroom instruction. Collaborating with users to determine what data was relevant, the LDS team worked on building reports and data views that better align with the Department and their goals. The Early Alert Absences report is one such tool HIDOE staff uses to address chronic absenteeism.
Panelists from the Education for Homeless Children and Youth program and Waipahu Elementary School will speak about how the data provided by the Early Alert Absences report and the use of the LDS have changed their approach in countering chronic absenteeism, as well as how they continue to use it to inform their work.
LDS staff members will facilitate a data placemat activity with the audience, showcasing how some of the richest conversations can be sparked by exploring data together with data users. Discussions become more focused when data users drive conversions about the data rather than are told what data they need.
Presenters:
Toby Portner – State Coordinator, Education for Homeless Children and Youth, Hawai'i State Department of Education
Shane Hedani – Institutional Analyst, Longitudinal Data System, Office of Strategy, Innovation and Performance, Hawai'i State Department of Education
Diane Yoshimura – Institutional Analyst, Office of Strategy, Innovation and Performance, Hawai'i State Department of Education
Aaron Tominaga – Principal, Waipahu Elementary, Hawai'i State Department of Education
James Suster – Vice Principal, Waipahu Elementary, Hawai'i State Department of Education
Presentation: Destination Action: A Data Journey (PDF, 2.4 MB)
---
Concurrent Sessions
Concurrent Session I
---
Concurrent Session II
---
Concurrent Session III